The long and winding road... Part 1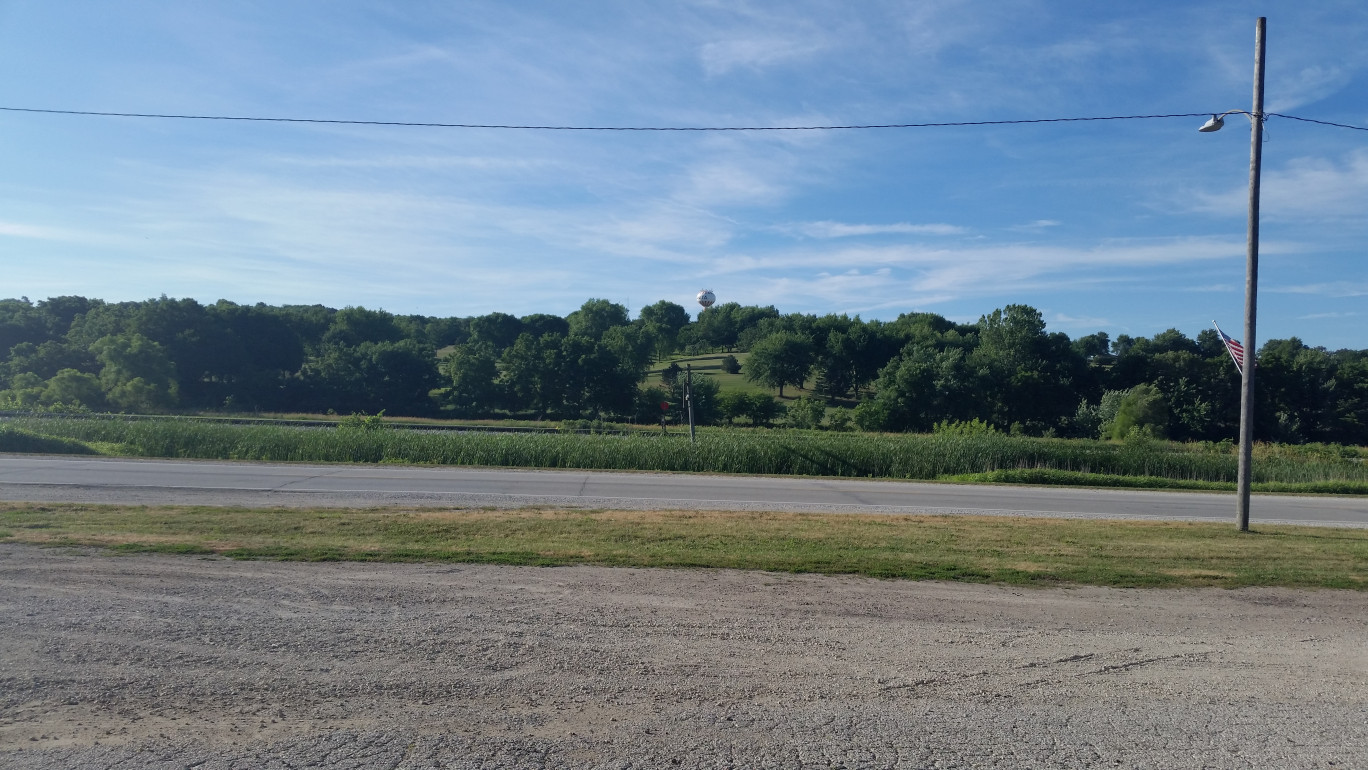 Went on a cross country jaunt with my wife, a uHaul truck, and a thirst for adventure (and Coke Zero)...
There are times when the best laid plans come back around and smack you in the face. In those moments, you have to decide whether to be flexible and "go with the flow", or if you are going to dig in and force the matter. A good example of this happened recently with my wife and I, when a trip to Wisconsin to retrieve my mother's belongings turned into a comical farce of epic proportions.
It really all began with a keyboard...
I ordered a keyboard from a seller on eBay, and the keyboard shipped out of New York on the 26th of May. It then traveled to the small Iowa town of Anita, and there it stayed for the next 6 days. Now, you may ask yourself, what is so special about Anita, IA that my keyboard would want to stay there for so long? Believe me, I asked myself that same question, and so I took to Google to find out just what is so magical about Anita. What I found was a little town in the middle of nowhere, surrounded by a giant wind farm. There was a small motel, aptly named the Anita Grand Motel, that is owned and operated by none other than Sandra Bullock (no, not that one). After looking around on Google Maps, I will admit to becoming slightly enamored by the idea of this sleepy little Mayberry, just minutes away from a nice lake, and even jokingly commented to my co-workers that one day I would not only visit Anita, Iowa, but I would stay in the Anita Grand Motel. Little did I know how prophetic my boast would be.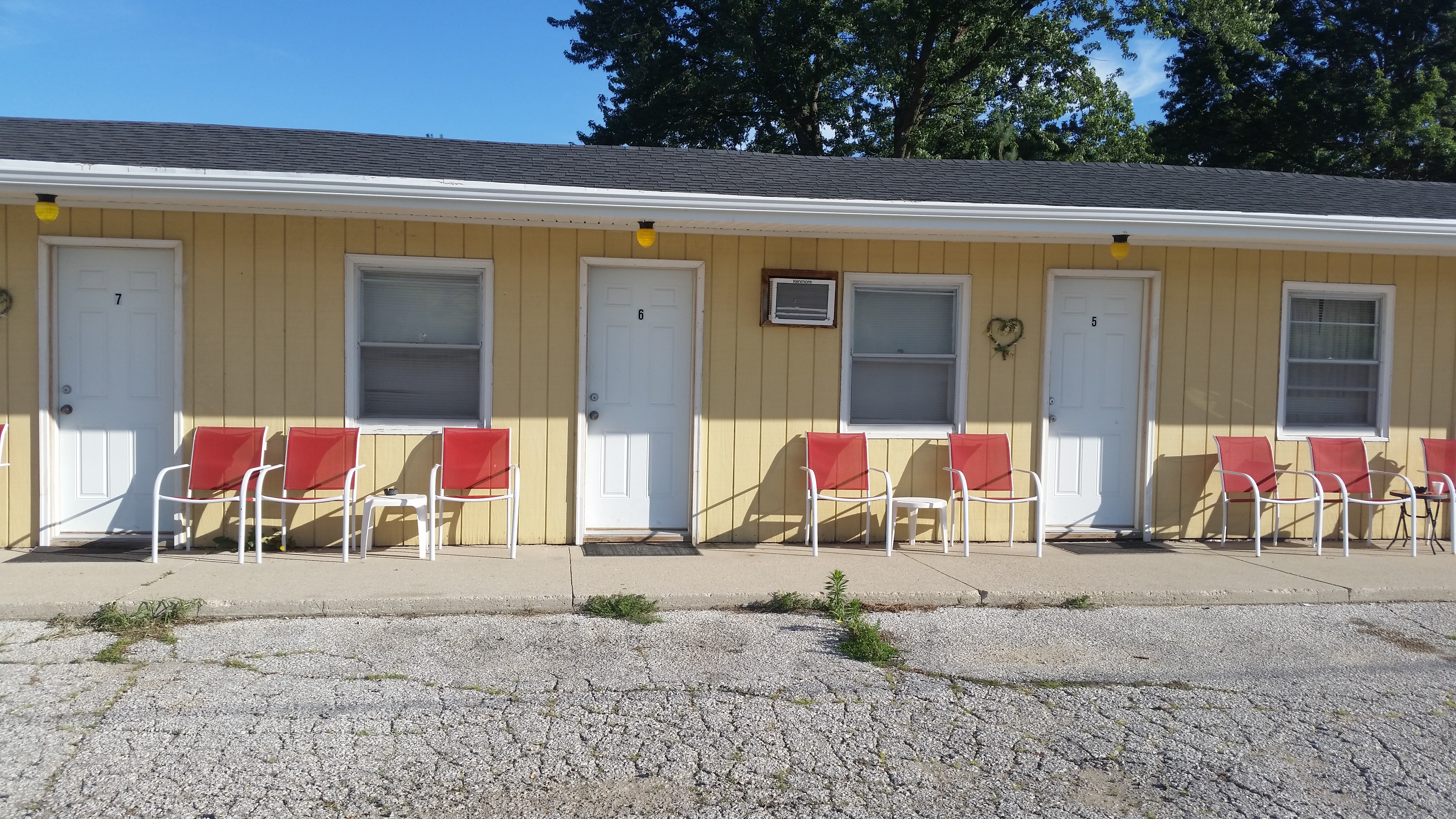 The Anita Grand Motel
Some weeks later, I got a call from my mom asking if I could fly to Chicago and then get a uHaul truck and drive it back to Utah with the things she had left at my sister's house when she moved back to Utah the year before. I agreed to do it, assuming that my lovely wife could accompany me. We would take a long weekend, fly to Chicago, pick up the already loaded truck and then drive the more than 1200 miles to my mom's place in Utah. In looking at the first night, I wanted to get some miles under our belt, without going too far, and wouldn't you know that Anita, Iowa was at exactly the correct spot. I called the Anita Grand Motel and made a reservation, spending over 30 minutes on the phone with Sandra and paying for the room.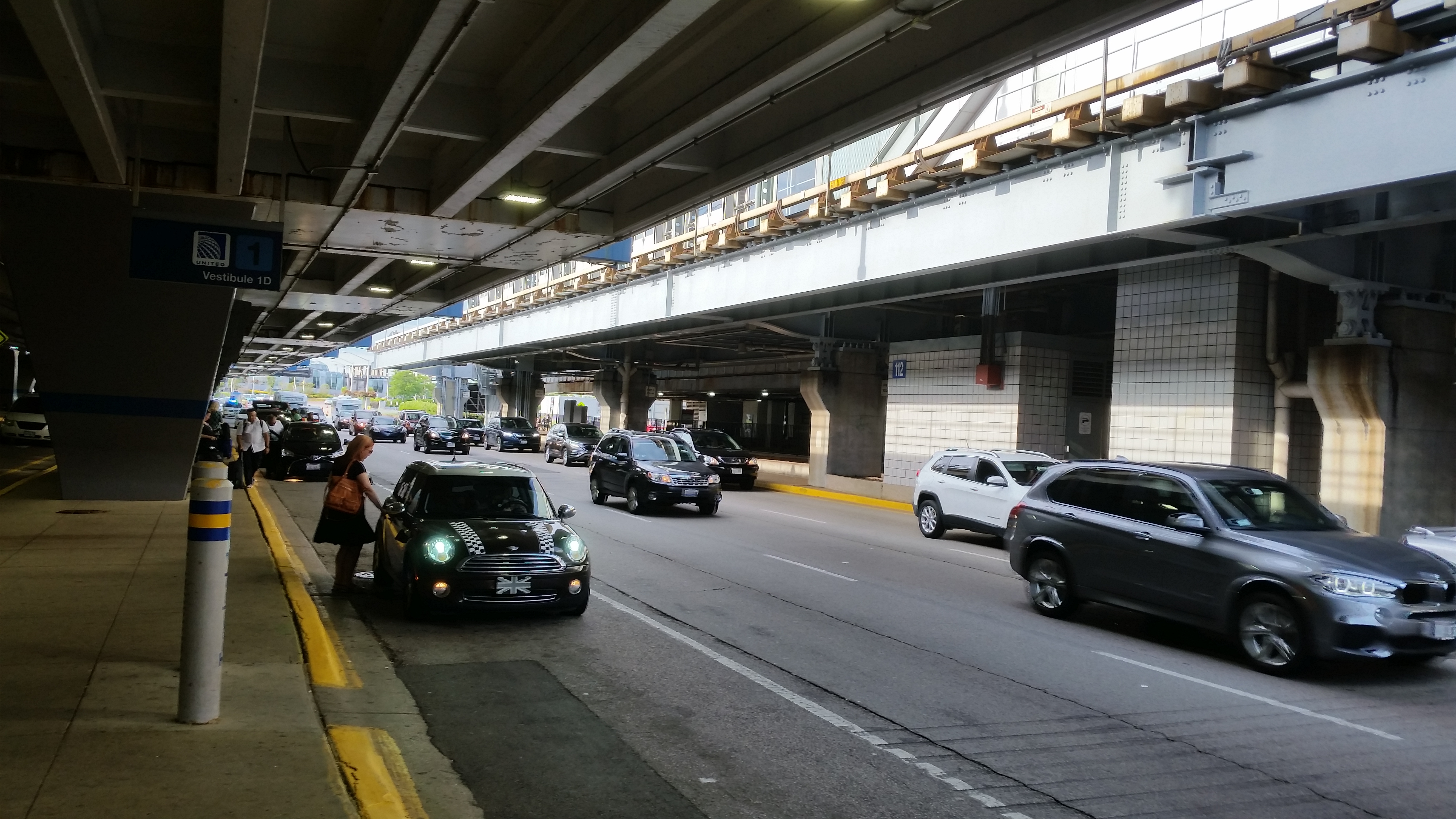 Chicago, O'Hare Airport Passenger Pickup
We landed in Chicago and my sister was waiting to pick us up at the airport and drive us to her home in Wisconsin. The drive took a bit longer than I had anticipated, and we left later than I had planned, but we got to see my amazing nieces and my brother-in-law's wood show (which is amazing). We left Wisconsin and spent the next 6 hours driving to Anita, checking into the Anita Grand Motel at exactly 2 o'clock in the morning. We crashed into the beds, and slept for the next 7 hours. We awoke in one of the most beautiful places I have ever seen. Anita reminded me of Pleasant Grove, Utah when I was growing up, clean, green, and did I mention clean? We ate a quick breakfast and got back on the road, but not before stopping at the local fill-em-up and getting some go-juice for us and the uHaul and looking over a really nice classic car that stopped in on his way to a car show in Des Moines. So far Anita had been everything I had hoped it would be and more. We drove off, heading from the two-lane road and back onto I-70 heading towards Wyoming.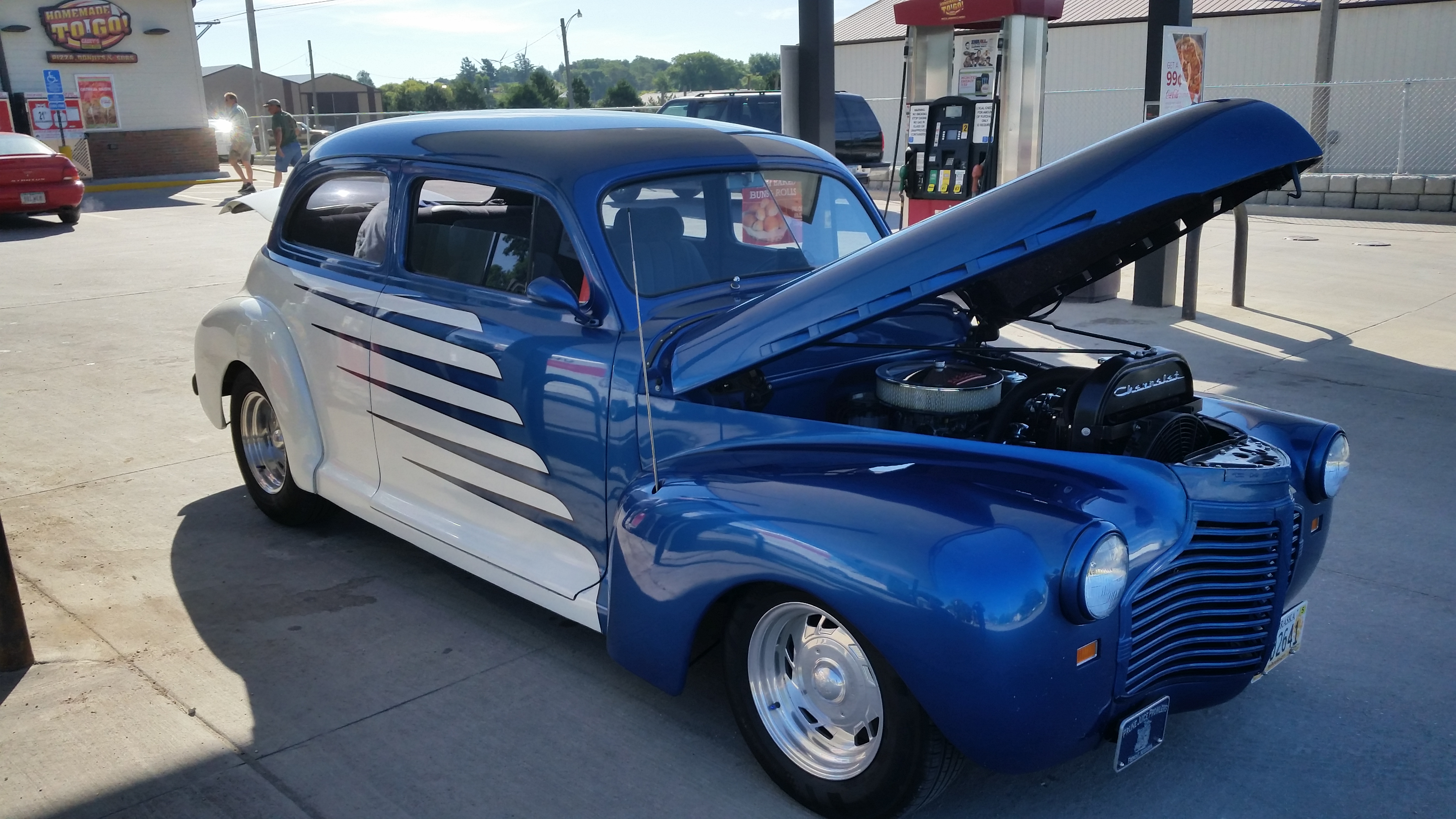 Cool Car in Anita, Iowa